Sobre: Mitsuki Hayashi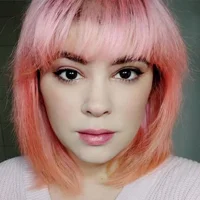 Jugadora de MMO más o menos decente, 99% mala en el resto de juegos. Me encanta el anime y las series asiáticas.
Entradas nuevas por Mitsuki Hayashi
El otro día por fin me vi Morbius. Ya sabéis, esa película de la que todo el mundo habla… mal.
Leer más
Hoy te cuento, con mi crítica de The Legend of Vox Machina, el como una serie puede ser adulta y representar al rol con una viveza increíble.
Leer más
Comentarios nuevos por Mitsuki Hayashi
No hay comentarios de Mitsuki Hayashi todavía.