Los archivos secretos de orgullogamer. Hoy tenemos un nuevo volumen. Una aventura gráfica basada en los mundos de Lovecraft, sin duda, la aventura gráfica a la que él jugaría.
"Shadow of the Comet"
El lunes pasado, nuestra compañera >>
Isthar publicó la reseña de
Shadow of the Comet
<<,
la aventura gráfica ambientada en los mundos de Lovecraft. En un principio editamos la entrada para acercaros el enlace a "Clásicos básicos" para compartir el juego y tuvierais, si no lo habíais hecho ya, la posibilidad de jugar y no perdierais la pista de esta pequeña joya del entretenimiento electrónico.
Pero luego, pensándolo mejor, decidimos incluirlo en una entrada aparte. Dedicarle una "balda completa en nuestro archivo" de ese modo. le resultaría más fácil de localizar posteriormente a nuestro bibliotecario Guillermo, en futuros tuits.
Los juegos que ya han cumplido su ciclo comercial y son significativos porque han escrito un renglón en la historia de los videojuegos, forman parte de la cultura general y la cultura hay que difundirla por cualquier medio y no condenarla por siempre a una tienda. Allí también debe permanecer para que tu puedas seguir rindiendo tributo en forma de dineros, por supuesto que si, pero con los años aparecen los dominios públicos, esos son los que compartimos aunque a veces no compartamos o estemos de acuerdo con las fechas. Algunos siguen llamando a ésto piratería. Yo no.
Mario Landfyer para Orgullogamer
Kanaman fetan Cthulhu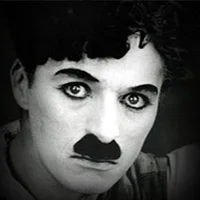 Doctor en Filosofía. Campeón del mundo de futbolín. Mira la magia de mi melena. Practico el deporte y la cultura. Rey Emérito de Orgullogamers.