Alone in
the dark
"Trilogía
Alone in the dark para Pc"
Alone in the Dark, su primera parte y si me apuras la
segunda, siempre lo he considerado un imprescindible que no debe faltar en la
colección de todo aquel que se precie amante de los videojuegos. Un videojuego
muy especial, ya en los primeros compases de la aventura, con esa excepcional
intro, te envuelve en un halo de misterio. Un complemento excelente a tus
lecturas de HP Lovecraft.
Tengo muchas ganas de meterme con este juego, aquí,
en la página. Dedicarle un especial como se merece. Pero el tiempo una vez más,
juega en mi contra. Tendría que rejugarlo, documentarme y escribir y todo
haciéndolo con la dedicación que merece
un título de esta envergadura (no confundir con "en verga dura" que diría Nacho
Vidal).
Lo que sí puedo hacer es, recordaros la guía en vídeo que le
dedicamos y acercaros, una vez más gracias a "Clasicos Básicos" la trilogía de
esta genial saga (saga original, esta que os traigo, no el intento de recuperar
la gloria perdida con el último título de la saga) lista para bajar y jugar
directamente sin instalaciones o emuladores.
.
Mario landflyer - Orgullogamer....hasta la muerte, puede morir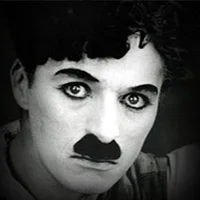 Doctor en Filosofía. Campeón del mundo de futbolín. Mira la magia de mi melena. Practico el deporte y la cultura. Rey Emérito de Orgullogamers.