Legend of Zelda: A Link to the past para Pc. Listo para jugar directamente
"Legend of Zelda: A Link to the past"
Como vengo acostumbrando cada viernes (y no se cuanto me va a durar), no me quiero ir de fin de semana sin recomendaros y acercaros un juego. Para esta ocasión he elegido todo un clásico de Super Nintendo: Legend of Zelda: A Link to the past.
El primer Zelda en aparecer en "
El Cerebro de la Bestia".
No me negareis, que es una buena pieza para recordar este fin de semana o cuando os salga de los calandrocos con este pedazo de videojuego de Nintendo .
Ahora mismo os acerco el enlace. Pero antes, un poco de características del archivo. Como también viene siendo habitual, os estoy buscando los juegos, para que los ejecutéis directamente y juguéis una vez bajado. Sin emuladores o actualizaciones mediantes. Lo bajas, pinchas y juegas. Sin más.
Las teclas a usar son:
ENTER -> START
A -> Y Z -> B
S -> X X -> A
D -> L C -> R
Con la tecla "Escape" accederéis al menú del emulador, para salvar partida y esas cosas. El juego, viene en Castellano.
Y sin más, os dejo con "Link":
EDIT 09-08-2018:
Nuestra intención es compartir y difundir estos videojuegos, ya que esa es su naturaleza y finalidad: ser jugados.
Por eso compartimos. No hacemos negocio ni nos lucramos, de eso se encargan sus respectivas empresas. Y las empresas andan revueltas últimamente con el tema emulación.
Nosotros no queremos líos. Por lo que estos enlaces debemos quitarlos. Por el momento, sólo los que conciernen a Nintendo.
El resto, seguirá en la página.
Los enlaces, los teníamos como invitados en la página gracias a los compañeros de "Clásicos Básicos".
Pasen por su página para recuperarlos.
Gracias y un saludo.
Mario Landflyer - Orgullogamer...Jugando voy, jugando vengo, por el camino yo me entretengo.
Otros Juegos que os he acercado, por si os interesa: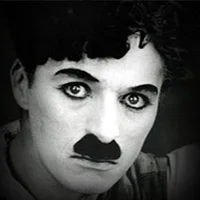 Doctor en Filosofía. Campeón del mundo de futbolín. Mira la magia de mi melena. Practico el deporte y la cultura. Rey Emérito de Orgullogamers.