The Story of Thor para Megadrive
"The Story of Thor"
Una encuesta más, resuelta y votada por los seguidores de esta página en
Twitter.
Y tenemos un nuevo vencedor, o mejor dicho,
elección
, por parte de los participantes.
Ya que me repito e insisto a mi mismo y a ustedes, me repito y digo que
no hay juegos vencedores
si no, elecciones bien hechas, basadas en el recuerdo y la experiencia. Me repito pues y de nuevo aludo al recuerdo. No olviden que estoy aquí, para recordarles y traerles aquellos juegos que, aún estando en su recuerdo, quedan latentes en su laguna
Estigia
del recuerdo y yo me limito únicamente a estimular y recuperar dicho recuerdo, dejando todo mérito, en sus experiencias previas.
Hay que joderse, todo lo que uno tiene que enrollarse para que Google no lo considere spam. Una entrada con dos frases, al señorito Google no le gusta. De ahí todo este rollo. Sin más dilación. Ahí va el juego.
Resultado de la encuesta:
"27 votos para The Story of Thor y 18 votos para el pobre Landstalker"
Y ahora si que si, el juego. En dos formatos. Uno para jugar online (ingles) y otro para alimentar tu particular Sindrome de Diógenes 2.0
EDIT 24/07/2017 Recuperamos el archivo gracias a Clasicos Básicos: >>The Story of Thor << FIN de EDIT
Para jugar online:
Para guardar en tu Pc:
El enlace para guardar este juego, ya no está disponible. Si hubieras seguido a esta cuenta de Twitter, te hubieras enterado de todo....pájaro!!
Mario Landflyer - Orgullogamer. En un lugar de la mancha, de cuyo nombre no quiero acordarme...
El próximo combate por twitter, va a ser EPICO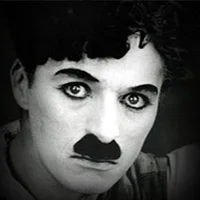 Doctor en Filosofía. Campeón del mundo de futbolín. Mira la magia de mi melena. Practico el deporte y la cultura. Rey Emérito de Orgullogamers.