The Game Kitchen anuncia el lanzamiento de "The Playwright" quinto capítulo y estreno de la segunda temporada de "The Last Door"
"The last Door segunda temporada"
Desde esta santa casa, hemos seguido de cerca el desarrollo y publicación de la aventura gráfica "The Last Door". Hace poco se ha estrenado la segunda temporada y...bueno, mejor será que os deje con ellos y que os cuenten un poco la particularidad del asunto. Cedo la palabra:
"Adicionalmente al lanzamiento de "The Playwright" (El Dramaturgo), el estudio sevillano anuncia también que el cuarto capítulo (Ancient Shadows) ya está disponible para ser jugado gratuitamente en la página web de "The Last Door".
The Game Kitchen, desarrollador independiente sevillano, anuncia el lanzamiento final de "The Playwright" primer capítulo de la segunda temporada y quinto de toda la saga de "The Last Door", una aventura gráfica de terror episódica en formato "point-­and-­click" que destaca por sus gráficos de estética pixel-art y por una narrativa encuadrada en el universo literario de autores como Poe o Lovecraft.
Este nuevo y quinto capítulo titulado "The Playwright", se presenta como la primera entrega de la segunda temporada y abre un nuevo ciclo a nivel narrativo en la trama de "The Last Door". Con esta nueva entrega, vuelven los intrigantes y terroríficos misterios que caracterizan a la saga, además de introducir nuevos personajes y muchas mejoras técnicas.
En "The Playwright", la estremecedora historia sigue su camino dando continuación a la trama que pudimos disfrutar durante la primera temporada y nos presenta al Doctor Wakefield (el terapeuta de Devitt) regresando a Londres tras la pista del paradero de Jeremiah, en donde se enfrentará a escalofriantes personajes así como a nuevos y misteriosos lugares.
Simultáneamente al lanzamiento de este nuevo capítulo, The Game Kitchen anuncia que "Ancient Shadows", cuarto episodio de "The Last Door" pasa a ser completamente gratuito en su página web, por lo que cualquiera ya puede disfrutar sin restricciones del final de la primera temporada del aclamado juego de terror.
Respecto al quinto y nuevo episodio, los jugadores podrán encontrar, además de la siempre magistral banda sonora compuesta por Carlos Viola, muchas mejoras en relación a diseño y narrativa, además de otras mejoras visuales y técnicas, ya que el estudio también ha anunciado la migración de su plataforma de desarrollo a Unity. Por lo tanto, también se espera que los tiempos de producción se reduzcan de cara a próximos capítulos.
"The Last Door"
Mario Landflyer - Orgullogamer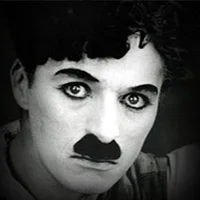 Doctor en Filosofía. Campeón del mundo de futbolín. Mira la magia de mi melena. Practico el deporte y la cultura. Rey Emérito de Orgullogamers.