100 juegos de Sega Saturn. En su mano está la decisión de considerar los que aparecen en el vídeo como los mejores o si falta alguno que complete la lista.
"Sega Saturn"
La Saturn de Sega. Visto desde el prisma que nos otorga el inmenso e irrefutable juicio del tiempo, digamos que tampoco estaba tan mal esta "Saturn" de Sega.
Claro que poniéndonos en contexto, muchos de esos juegos lucían "mejor" en gráficos y sonido en "otras lindes" ( entiéndase la ironía contextual), es decir, los 400 pavos (aproximados) de desembolso del cacharro, por jugar a algo que obtenías con menos crédito, desprestigiaba un poco el poder de decisión a la hora de comprar una Saturn.
El tiempo pasa y nos pone los "retro-dientes" largos llegando con ellos el arrepentimiento por no disponer
ahora
de dicha máquina.
Parece como si Sega, hubiera querido hacer una máquina
que amásemos los retrogamers
es decir, que quisiéramos poseerla, años después de su puesta de largo. Viendo alguno de sus juegos ahora, se nos antoja querida la máquina y nos tachamos de ignorantes, por nuestras decisiones condicionadas del pasado, que nos nublaba la vista.
Vengo del pasado a vuestro presente Retrogamers...y amareis esta consola, mucho poligono y megatextura pero luego os tocáis cuanto "más gordos" son los pixeles!
Los videojuegos malos no tienen la culpa de serlos...con el tiempo es posible incluso que los cojas cariño. Lo malo de los videojuegos nefastos, es, una vez mas tiramos de contexto: gastarse una fortuna en un zurullo. Pasado el tiempo, el zurullo puede no ser tan caro y no ser tan trágico su olor...
"100 juegos de Sega Satur"
La lista de los juegos que aparecen en el vídeo:
1 - Dracula X (Castlevania)
3 - Spot Goes to Hollywood
6 - NiGHTS Into Dreams...
11 - Street Fighter Alpha
18 - Panzer Dragoon II Zwei
21 - Powerslave (Exhumed)
23 - Super Puzzle Fighter II Turbo
34 - Riven: The Sequel to Myst
50 - Sega Rally Championship
53 - Jurassic Park: The Lost World
54 - Sega Touring Car Championship
58 - Sega Worldwide Soccer '98
61 - Legend of Oasis (Story of Thor 2)
64 - Croc: Legend of the Gobbos
71 - Virtual On: Cyber Troopers
75 - Warcraft II: The Dark Saga
84 - DecAthlete (Athlete Kings)
91 - World Series Baseball II
97 - NBA Jam Tournament Edition
100 - X-Men: Children of the Atom
Mario Landflyer - Orgullogamer...a cincuenta metros del virus mortal.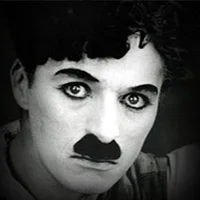 Doctor en Filosofía. Campeón del mundo de futbolín. Mira la magia de mi melena. Practico el deporte y la cultura. Rey Emérito de Orgullogamers.