Gabriel Knight
sins of the fathers
"Qué más quisiera que poder subiros la versión 20 aniversario!,
pero no. Hoy toca el "original"
El hecho de haber realizado hace escasos días, una
recopilación de aventuras gráficas,
no me exime de volver a visitar este excelente género. Son muchas las aventuras gráficas que, cuando buenamente recuerdo por una u otra razón, intento compartir con vosotros desde esta página. Hoy no vamos a visitar
Lucas
, ya que son frecuentes mis visitas y alusiones a la casa del padre de
Star Wars,
si no que nos daremos un placentero paseo por los "montes", por la "Sierra" y nos detendremos en una de esas aventuras gráficas, que merece la pena rescatar y rejugar.
Gabriel Knight, además de escritor de novelas de misterio es todo un investigador que le apasiona cualquier cosa relacionada con la temática de sus novelas. Desde su cuartel general, es decir, el destartalado apartamento donde vive y trabaja a la vez, ya que su vieja tienda de libros forma parte del todo de su vivienda, llegan rumores de ciertos asesinatos en serie, que parecen tener todos un nexo en común: el vudú. elemento más que suficiente para hacer abandonar a Gabriel, de su zona de confort y meterse de lleno en el meollo de esta trepidante aventura. ¿Quieres acompañar a Gabriel en su empresa? pues un poco más abajo, y debajo del felpudo, te dejo la llave para entrar.
En el 2014, se publicó una edición especial de esta aventura gráfica, con un lavado de cara muy interesante. Os dejo con un vídeo para que podáis contemplar a la criatura, si como yo, no fuisteis afortunados de catarla
"Gabriel Knight: Sins of the Fathers - 20th Anniversary Edition"
Por Mario Landflyer Para Orgullogamer
Debo hacerme con esta versión, sea como sea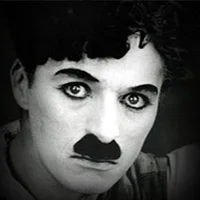 Doctor en Filosofía. Campeón del mundo de futbolín. Mira la magia de mi melena. Practico el deporte y la cultura. Rey Emérito de Orgullogamers.