Castlevania: Symphony of the night , el videojuego de Konami que nos cambió la forma de enfrentarnos al vampiro de transilvania convirtiendolo para muchos, en el mejor Castlevania jamás creado.
Capítulo 2.
..(Lee aquí y ahora el
>>capítulo 1<<
)
"Sangre y ajo"... así rezaba la pista que os dí para adivinar el juego que iba a sustituir a Shenmue en el anterior capítulo. Bine, pues ya sabéis lo que os traigo. En esta ocasión sí he tenido un título con el que empezar a redactar.
Dos. Han sido dos las confesiones que os dije en aquel artículo. Y ya sabréis que no hay dos sin tres, menos para Fernando Alonso. La tercera y última confesión, por el momento, es que tampoco he jugado en mi vida a este Symphony of the night. Para poner remedio a estás tristezas de la vida he abierto esta biblioteca, entre otras cosas que os he ido contando.
No me voy a extender para nada en comentar el juego. Yo solo vengo a traerlo, dejarlo donde corresponda del archivo bibliotecario y me largo. A parte de no haber jugado, soy un auténtico desastre con la saga Castlevania. Una de esas sagas de las que todo el mundo es experto menos servidor. Mis contactos con los vampiros de Konami se reduce a un torpe intento en Nes, una muy vaciante y prolongada viciada en su versión Arcade y unas pocas horas a la demo de Lords of Shadow...y nada más mi capitán.
"Menudo pedazo de cacho de trozo de despertador que se gastaba el Drácula"
Basta de palabrerías y vamos al grano. Aquí os traigo este Castlevania: Symphony of the night o como se le conoce en Japón, atención: Akumajō Dracula X: Gekka no Yasōkyoku...¿comorl? Joder con el nombrecito...parece un trabalenguas, ya me imagino a la abuela yendo al centro comercial de turno y pedir el juego que le ha encargado su nieto para Reyes:
"A ver señorita dependienta ¿qué ha puesto aquí mi nieto?...quiere el "Qué majo Dracula aspa, Grecas no..ya so cucu" para Satus" que cosas más raras se pide mi nieto, el de la mayó"
"Para Satus" Efectivamente, esa es la versión que os traigo en este portable. La versión de Saturn.
¿Por qué la de Saturn y no la de Playstation? porque es el portable que he encontrado...esa es la razón de peso y la otra porque, ¡joder!, ya sabemos que la Play es "muy guay" y todo eso, coño, tan "guay" que a veces roza el afán de protagonismo constante. Dejemos que otras consolas se luzcan de vez en cuando ¿no? Por esta vez visitemos los anillos de Saturno. Se le daban mejor los 2d...o eso decían...(modo troll off)
EDIT 30-11-2017
El enlace estaba tomado de la página Abandonteca. Pero temporalmente están desaparecidos dichos enlaces, de modo que he resubido su archivo a nuestro archivo, pero es la versión de los compañeros de Abandonteca
-Mario Landflyer - Orgullogamer-
Confieso que he pecado...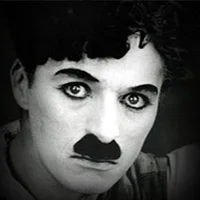 Doctor en Filosofía. Campeón del mundo de futbolín. Mira la magia de mi melena. Practico el deporte y la cultura. Rey Emérito de Orgullogamers.