The secret of Monkey Island y Monkey Island 2 Lechuk´s Revenge en su versión portable. Dos de las mejores aventuras gráficas, dos obras maestras de los videojuegos
"Monkey Island"
Me sabe mal acercaros hoy dos de las mejores aventuras gráficas de todos los tiempos. Y la razón es simple, pero me sabe mal, que queréis que os diga!. La razón es que me hubiera gustado hablar antes, largo y tendido sobre estas dos aventuras, dedicarles un buen pedazo de mi tiempo a hablar sobre ellas, antes que acercarlas a la biblioteca de Insert Coin. "Pero hay tanto de que hablar en tan poco tiempo", que no me queda más remedio que añadirlas a la sección antes de dedicarle el tiempo que se merecen.
Me diréis que eso mismo he hecho con otros ejemplos de juegos de
Insert Coin
. Si. Es cierto, pero es que Monkey Island es un videojuego muy especial y no se...supongo que son tonterías de jugador "perro viejo".
Poco a poco se va formando un buen grupo de juegos en Insert Coin. Podemos considerar estos dos Monkeys, como la joya de la corona, aunque para completar dicha corona, me queda mucho camino que recorrer.
Me han comentado, que por qué me dedico a buscar y subir juegos, de sobra conocidos por todos y de
sobra disponibles de forma abundante por el largo y ancho océano de internet. Creo que en más de una ocasión he respondido a ello, bien a través de twitter, bien en comentarios de las entradas, bien en las propias entradas.
Dos razones me llevan a esto: La primera, engrosar la lista de títulos de Insert Coin, de forma que tenga muy a mano, juegos que son importantes para mi y para todos, supongo, cuando lo comparto naturalmente.
La segunda, es que efectivamente, son juegos muy jugados por todos y muy a disposición de todos en millones de páginas, pero digo yo, que alguno de nuestros lectores, jugadores recientes y no tan recientes, digo yo, que es ahora, en este preciso instante, cuando los descubran y tengan la oportunidad de jugarlos por primera vez. El resto de veteranos, supongo que pueden hacer como yo.
La facilidad de tenerlos a golpe de clic en esta vuestra página. Y con el añadido de que un gran porcentaje de los juegos alojados aquí, son en su versión "portable" es decir, con el emulador de turno incorporado. Sólo te debes preocupar, de jugar y resolver con ahínco la aventura.
Recuerda, para grabar pulsa F5
Otras aventuras gráficas que te pueden interesar
Mario landflyer - Orgullogamer
Mira detrás de ti, un mono con tres cabezas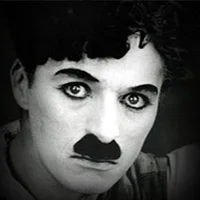 Doctor en Filosofía. Campeón del mundo de futbolín. Mira la magia de mi melena. Practico el deporte y la cultura. Rey Emérito de Orgullogamers.