Hace poco tuvimos como invitado por la página al ninja más famoso de sega. Hoy forma parte de nuestro archivo.
"¿Te gusta el jamón en lonchas finas?"
Entre ninjas anda el juego. Y aprovechando que nuestro compañero Brownym se estrenaba en la página haciendo un repaso de las andanzas del ninja con más solera de Sega, que mejor momento que traer al archivo digital de orgullogamer uno de sus más grandes representantes: The Revenge of Shinobi para la mejor consola jamás construida, Sega Megadrive.
Fue uno de los primeros títulos del catálogo que acompaño a la 16 bits en su lanzamiento. Pese a ello, aguanta el tirón de los años que da gusto jugarlo, como suele ocurrir con los juegos bien hechos. El único punto negativo que le encuentro es que no te gusten mucho los juegos de ninjas, pero eso es muy de Perogrullo. (casi siempre citado en mis artículos). Del juego no voy a hablaros mucho porque hace poquito hablamos de su saga, puedes pasar por aquí :
de modo que me limito a eso, a dejaros el enlace y acercaros el juego que forma parte ya, de nuestro orgulloso archivo. Que ustedes lo juegen bien este fin de semana y guardaos bien la puntuación que saquéis de este juego, es posible que dentro de poco os sirva para algo...ahí lo dejo...(primera pista)
-Mario Landflyer Orgullogamer-
Ninja, ninja, rap! Ninja ninja Rap go go go go!!
Las imágenes que acompañan al artículo han sido tomadas de google imágenes. Los derechos de las imágenes corresponden a sus respectivos autores.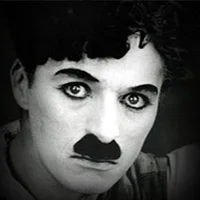 Doctor en Filosofía. Campeón del mundo de futbolín. Mira la magia de mi melena. Practico el deporte y la cultura. Rey Emérito de Orgullogamers.