The Legend of Zelda Ocarina of Time. En versión portable para Pc
"The Legend of Zelda Ocarina of Time,
el vende Nintendos 64, con permiso de Mario 64"
Desde ayer, la Madrid Games Week está en marcha. Este mismo sábado, mis huesos irán a parar allí. Un fin de semana de maratón dedicado al videojuego. Y no quería irme de fin de semana, sin archivar un nuevo juego. ¡¡Y qué juego!! nada más y nada menos que el señor Zelda: Ocarina of time, el que muchos consideran uno de los mejores videojuegos de la historia.
Cada vez que a uno le gusta mucho un juego, ya es el mejor juego de la historia, yo y tú mismo, seguro que tienes un buen puñado de títulos que son los mejores videojuegos de la historia. Y es comprensible, y más en este caso, considerarlo así, ya que virtudes le sobran a este Ocarina of Time.
Lo mejor es echar en un saco, todos esos mejores videojuegos de la historia, y disfrutar, jugar, recordar y rejugar a ellos sin preocuparte en exceso que todo el puto mundo opine como tú o como yo para satisfacer un ego que siempre es una ilusión que vive en tu cabeza. "El pasado es una historia que nos contamos a nosotros mismos" que más da que otros consideren o no lo que es o "mejor de la historia de los videojuegos"
Pero ya me estoy yendo por los cerros de Úbeda. Lo dicho. Fin de semana dedicado al videojuego, gracias a la Madrid Games Week y a mi archivo personal, que gustosamente amplío con:
Nuestra intención es compartir y difundir estos videojuegos ya que esa es su naturaleza y finalidad: ser jugados.
Por eso compartimos. No hacemos negocio ni nos lucramos, de eso se encargan sus respectivas empresas. Y las empresas andan revueltas últimamente con el tema emulación.
Nosotros no queremos líos. Por lo que estos enlaces debemos quitarlos. Por el momento, sólo los que conciernen a Nintendo.
El resto, seguirá en la página.
Los enlaces, los teníamos como invitados en la página gracias a los compañeros de "Clásicos Básicos".
Pasen por su página para recuperarlos.
Gracias y un saludo.
Mario Landflyer - Orgullogamer
...mis crímenes inconfesos, capitulo 1. Como maté al búho.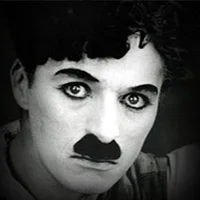 Doctor en Filosofía. Campeón del mundo de futbolín. Mira la magia de mi melena. Practico el deporte y la cultura. Rey Emérito de Orgullogamers.