Los ochenta nunca se pasan de moda, ya sea por nostalgia o por que realmente molaban mucho, ahí quedan las hombreras, los pelos cardados, chicas que se parecían a Prisde Blade Runner pero sin ser asesinas natas, Nikes Air Force, Michael Jordan, Guns N Roses, Michael J. Fox, Run DMC con Aerosmith, Karate Kid, Heavys, Punkis, Góticos, Raperos multicolores como el país de la abeja Maya, el DeLorean DMC-12, Madonna, Michael Jackson, Chicho Terremoto, Oliver y Benji, el Equipo A, ¡Gol de Señor!
El típico tópico referido a esta gran década es que nunca ha habido mejor música, y posiblemente esta afirmación no va desencaminada, en Orgullogamer no estamos por la labor de faltar a aquellos que reivindican los ochenta, poco a poco publicaremos las mejores canciones de la época.
Michael Jackson - Billie Jean (1982)
Guns N' Roses - Welcome to the jungle (1987)
Nu Shooz - Don't let me be the one (1986)
Alphaville - Big in Japan (1984)
Madonna - Into the groove (1985)
Metallica - Seek & Destroy (1983)
Mike Oldfield ft. Maggie Reilly - Moonlight Shadow (1983)
Kim Carnes - Bette Davis Eyes (1981)
Dire Straits - Brothers in arms (1985)
New Order - Bizarre Love Triangle (1986)
.
Regreso a los Ochenta 1ª parte.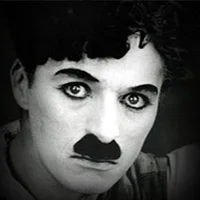 Doctor en Filosofía. Campeón del mundo de futbolín. Mira la magia de mi melena. Practico el deporte y la cultura. Rey Emérito de Orgullogamers.