"Champúuu aaaauuuu de huevooooo", eso y además volvemos una semana más con los mejores temas de los años ochenta, esa década en la que Dragones y Mazmorras, Los Caballeros del Zodiaco y Willy Fog eran los dibujos mas chulos de la tele, mucho antes de que llegaran los Pokemon y los ataques epilepticos por algún que otro impactrueno.
Santillana, Del Bosque, Camacho, Futre, Maradona, Koeman... El mundo era distinto y la música mucho más pura que en la actualidad, aquí van las diez canciones de esta semana:
Cutting Crew - I Just Died In Your Arms Tonight (1985)
Desireless - Voyage Voyage (1987)
Rockwell - Somebody's watching me (1984)



Roxy Music - More than this (1982)



Eurythmics - There must be an angel (1985)



Roxette - Listen to your heart (1988)


Slayer - Raining Blood (1986)



Softcell - Tainted Love (1981)



Suzanne Vega - Luka (1987)



Run D.M.C ft. Aerosmith - Walk this way (1986)


.
Orgullogamer
. Por el inestimable
Sr Lanso
Las entregas anteriores, por aquí. damas y caballeros: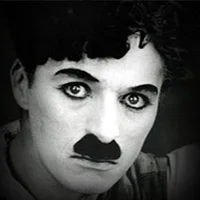 Doctor en Filosofía. Campeón del mundo de futbolín. Mira la magia de mi melena. Practico el deporte y la cultura. Rey Emérito de Orgullogamers.