Como prometimos en orgullogamer
la semana pasada
, volvemos una vez más a reivindicar a la que para muchos es la mejor época de la música, los años ochenta, esa época en la que
Michael Knight
con su pelo en pecho salvaba el mundo a bordo de
Kitt
,
El Coche Fantástico
,
Gizmo
y sus primos malignos liderados por
Stripe
la liaban parda en un pequeño pueblo estadounidense, la gente se volvía loca con ese gran invento, el
Walkman
, y
Tino Casal
se erigía rey de la noche madrileña.
Este es el recopilatorio de esta semana:
Mr. Mister - Broken Wings (1985)
Phil Collins - In the air tonight (1981)



Nirvana - Love Buzz (Shoking Blue Cover) (1989)



Iron Maiden - The Number of The Beast (1982)


Tino Casal - Embrujada (1983)



Queen ft. David Bowie - Under Pressure (1981)



Grandmaster Flash & The Furious Five - The Message (1982)



Eric B. & Rakim - I Ain't No Joke (1987)



Joy Division - Isolation (1980)



Joan Jett & The Blackhearts - I Love Rock N' Roll (The Arrows Cover) (1982)


Orgullogamer. Autor de la entrada el excelentísimo
Sr Lanso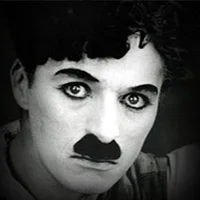 Doctor en Filosofía. Campeón del mundo de futbolín. Mira la magia de mi melena. Practico el deporte y la cultura. Rey Emérito de Orgullogamers.