Vídeo del Gangnam style
mezclado con la banda sonora de Mortal Kombat
"Mortal Kombat and Gangnam style"
El "Gangnam style" éste, su sola presencia, me enferma, como
diría "Bumbury". "Gangnam", ya solo el nombre sugiere algo porno. Siempre me ha
dado un poco de grima el asunto de la cancioncita de marras. A decir verdad,
todas estas canciones del mismo "perfil", canciones chorras que se ponen de
moda, su fama crece como la espuma y corren por las redes como la pólvora. Casi siempre me resultan irritantes,
obteniendo por mi parte infinito desprecio. Y no por falta de razón,
generalmente son nefastas.
Pero si hoy está aquí, esta
aberración del infierno, es porque la mezcla resultante me ha parecido
apropiada. La única razón ha sido porque entre medias del pesado éste, asoma el
tema de los videojuegos. El Mortal
Kombat nada más y nada menos
"Mortal Kombat and Gangnam style"
.
Mario Landflyer – Orgullogamer. Buscando traumas desesperadamente.
Fuente: Bsukmet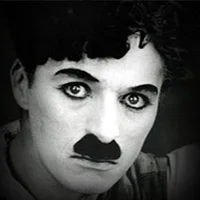 Doctor en Filosofía. Campeón del mundo de futbolín. Mira la magia de mi melena. Practico el deporte y la cultura. Rey Emérito de Orgullogamers.