Hace poco adquirí una Xbox One
aprovechando la bajada de precio de éstas navidades (mejor tarde que
nunca, oye) y dicha compra vino acompañada del regalo por parte de
un amigo del Titanfall, juego que apenas recordaba al haberlo visto
tan sólo una vez en un vídeo de Youtube.
Si os cuento ésto es porque, muy al
contrario de lo que yo creía, los juegos únicamente Online no
mueren del todo al sacar una nueva entrega de la saga, como cabría
esperar, en el ya mencionado Titanfall mismamente hay en torno a 1000
personas jugando en todo momento, y un 50% de ellas en el servidor
europeo, si bien a priori pueden no parecer muchas, nos sobran 980
para poder jugar una partida.
Con ésto vengo a decir que, pese a que
a veces cueste encontrar partidas (sobre todo de madrugada) no hay
que tener miedo a sacar de la estantería ese juego al que tantas
horas echamos en su momento pero dejamos de lado al salir su
siguiente entrega, en muchos casos incluso el juego sale beneficiado
por la llegada de parches o actualizaciones que mejoran su situación
con respecto al día de salida.
Otro ejemplo de ésto es el mítico
Call Of Duty Modern Warfare (CoD 4 para los amigos) que pese a tener
diez años sigue siendo posible encontrar partidas y disfrutar del
juego online, si bien es cierto que no como en sus años de salida,
pero sigue siendo posible jugar sin demasiados problemas.
Lo que vengo a decir con ésto es que
no hay que tener miedo de juegos que sean exclusivamente Online por
su "vida corta", ya que juegos como World Of Warcraft
llevan con nosotros toda la vida, y League of Legends es uno de los
juegos más importantes (por no decir el más importante) en la
escena de los E-Sports, que cada vez tiene mayor peso, por no hablar
de Overwatch, que con la creación por parte de Blizzard de la copa
del mundo tiene todas las papeletas para convertirse en una potencia
más.
En resumen, no debemos llevarnos las
manos a la cabeza porque un juego carezca de campaña, siempre que el
modo online cumpla con su objetivo, ya que es preferible que los
desarrolladores se centren en un aspecto y lo pulan al 100% a tener
dos partes del juego a medio hacer.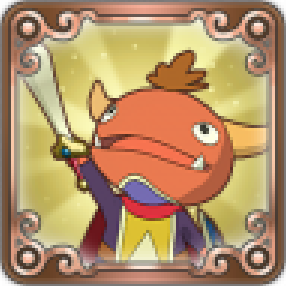 Proyecto de ingeniero informático, apasionado de los videojuegos, estudiante, youtuber de vez en cuando, redactor de Orgullogamers.